History | Maranatha Seventh-day Adventist Church
The first two Sabbath services were held at the home of brother and sister Boyd, in October of 1976. Fifeteen (15) members comprised the first congregation.

A small company worshiped from late the 1976 until early 1977 in the basement of a Baptist church across from the Miami Edison Senior High School, located on NW 62nd Street, Miami.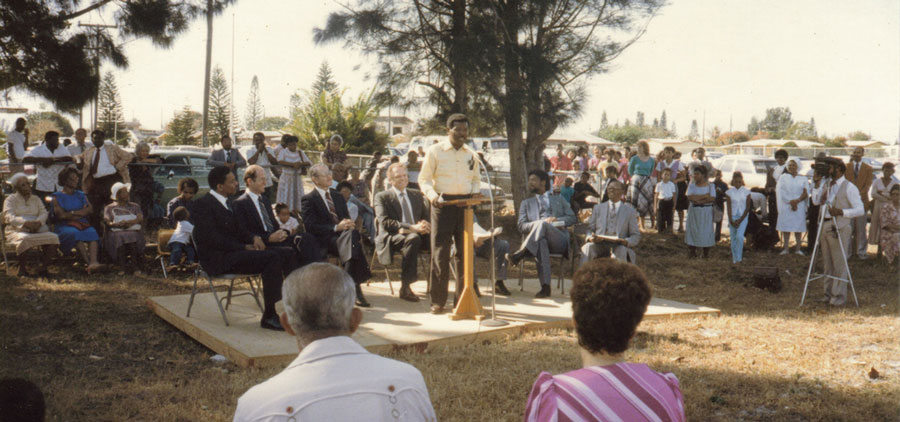 - Groundbreaking ceremony
Due to extensive growth in membership, the church services were relocated from the basement of Miami Edison Senior High to the Auditorium of Greater Miami Academy, which was then located in Overtown, Miami.

In mid 1978 the church's present location, housing only the "small chapel" was rented from the Lutheran/Anglican congregation and used for worship until it was purchased in 1982 along with three and a half acres of land at the cost of $130,000.00.

The Child Development Center was opened in 1979.

The first member to be baptized was sis. Ruby Williams. Her baptism took place during camp meeting at Forest Lake Academy in Orlando in 1977.

First child born and "blessed" at Maranatha was Keisha K. Allen. Her blessing took place in the old GMA auditorium.

The Sanctuary was dedicated in 1986.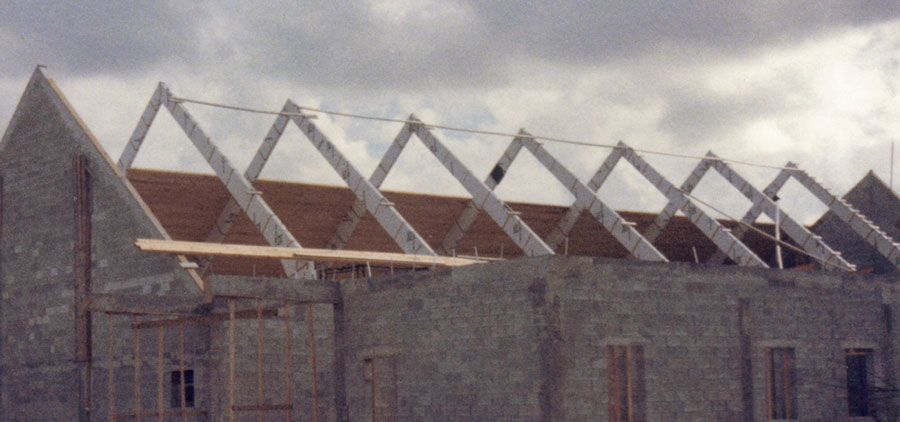 - The Sanctuary construction in 1985
11 churches were spawned from the mother church-Maranatha.

Delroy and Janet Myrie were the first couple united in marriage in September, 1982.

Sister Daphney Rambana became the first ordained female elder.

In 1980, Sis. Beatrice Williams, a hard working foundation member was the first member to be funeralized.

In 1992, North American Division's first Men's Ministry formed lead by Brother Eric Allen. In 1993, five (5) acres of land adjoining the sanctuary complex was purchased for $165,000.00. William A. Kirlew Junior Academy now sits on this site. The school was opened in 1992.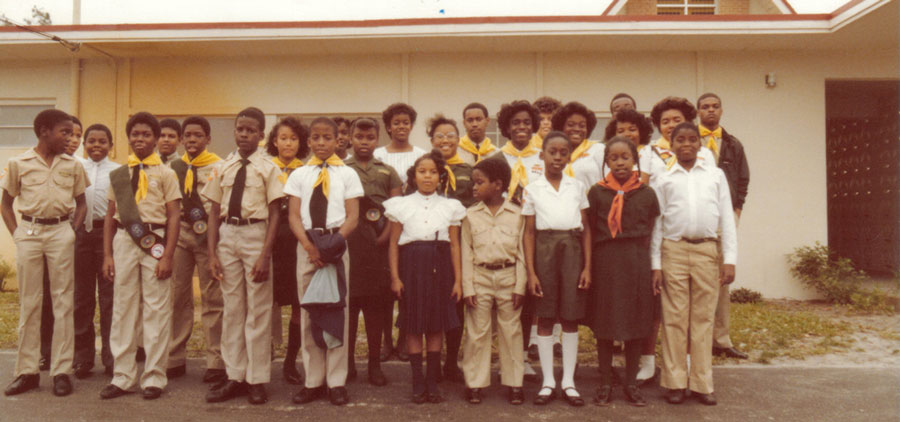 - Pathfinders
The Torchbearer Pathfinder club with the first drum corps in the Florida Conference and the first to win the Bible Bowl Competition at the state Level. First club from the Florida Conference to participate in the North American Division Invitational Bible Bowl Competition.

Over the last five years, 457 persons have been baptized.

The church's present membership is roughly 2,021.
---